Humboldt-Universität zu Berlin
Berliner Institut für Islamische Theologie
Unter den Linden 6
10099 Berlin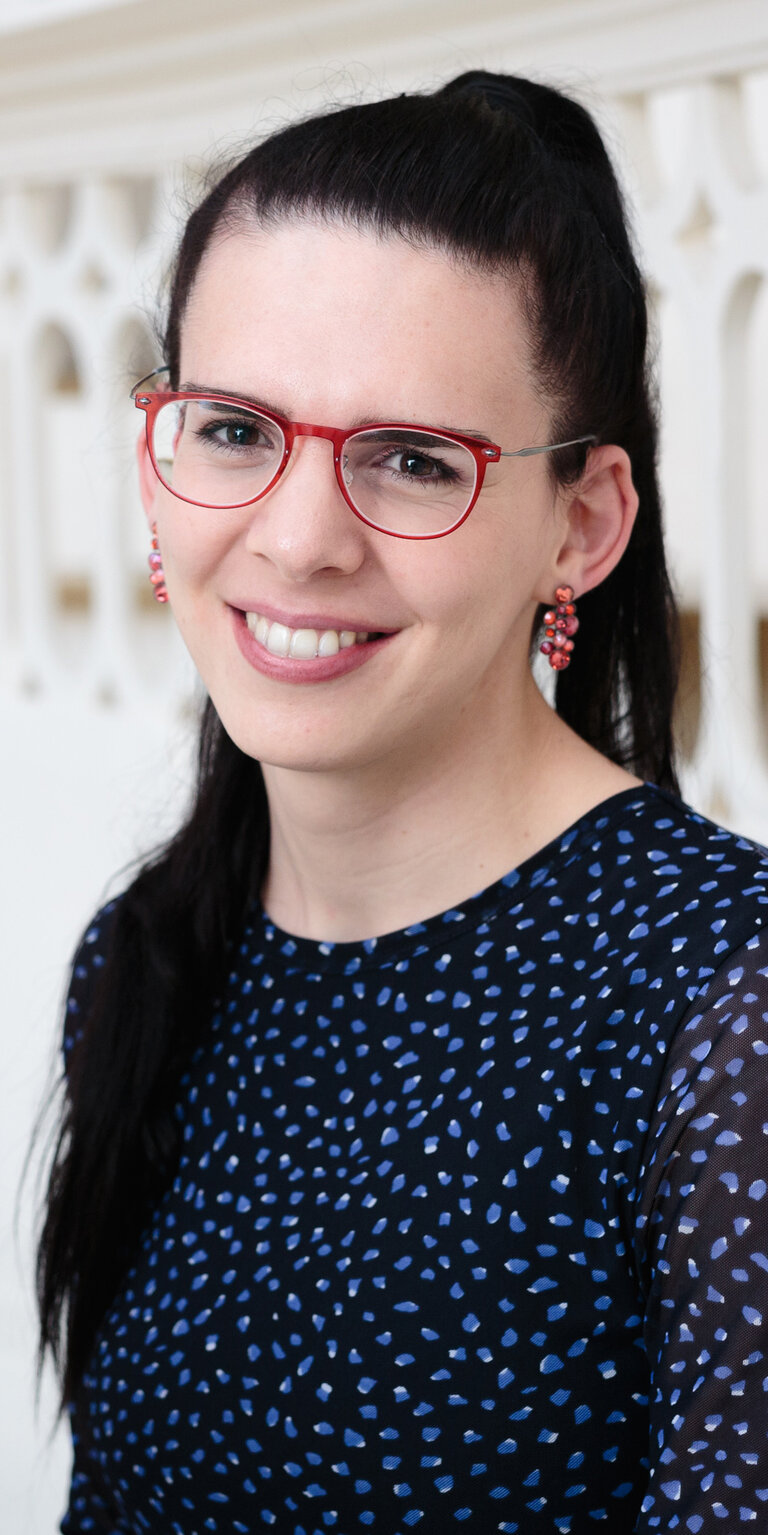 Research areas
Systematic theology, including theology of creation

Islamic ethics

Qur'anic theology and historical-critical Qur'anic research

Islamic theology and gender

Interreligious relations (Intertheology)
Resume
Since 01/2020
Junior Professor for Islamic Foundations of Belief, Philosophy and Ethics at Berlin Institute for Islamic Theology of Humboldt University of Berlin

11/2019
Shortlisted (1st position) for the Assistant Professorship for Islamic Theology at the Faculty of Theology at the University of Lucerne

12/2018–01/2020
Post-Doc and Academic Coordinator of the Long-term Research Project "Linked Open Tafsir" at the Center for Islamic Studies of Goethe University in Frankfurt

11/2018
Doctorate (Dr. phil.) (summa cum laude) in Islamic Studies at Goethe University in Frankfurt, PhD thesis: "Schöpfung zwischen Koran und Kalām. Ansätze einer Koranischen Theologie" ("Creation between Qur'an und Kalām. An approach to Qur'anic Theology") (Supervisors: Prof. Dr. Ömer Özsoy und Prof. Dr. Angelika Neuwirth)

10/2016–12/2018
Research Assistant in the DFG Graduate Programme "Theology as an Academic Discipline" and at the Center for Islamic Studies of Goethe University in Frankfurt

10/2011–09/2016
Student and Academic Assistant in the fields of Arabic Language and Kalām at the Centre for Islamic Studies of Goethe University in Frankfurt

09/2014–06/2015
Study abroad at the School of Oriental and African Studies (SOAS), University of London (Islamic Studies and Linguistics)

10/2010–08/2015
Bachelor's and Master's Degrees in Islamic Theology at the Center for Islamic Theology at Goethe University in Frankfurt
Selection of
publications
Schöpfung zwischen Koran und Kalām. Ansätze einer Koranischen Theologie

Berlin: EB-Verlag, 2019.

Sprachübungen an klassisch-arabischen Texten. Ergänzend zur Arabischen Sprachlehre Harder – Schimmel – Forkel

Tübingen: Stauffenburg, 2016, 2. Auflage 2018.

"Koran und Macht: Eine theologische Reflexion dreier Aspekte"

Cardo 19 (2021), S. 36–41.

"Gottgewollte Geschlechterordnung? Gender als Ausgangspunkt für eine Neubetrachtung der göttlichen Gerechtigkeit"

Theologie – gendergerecht? Perspektiven für Islam und Christentum, Regensburg: Friedrich Pustet, 2021 (im Druck).

Mit Tobias Specker

"Intertheologie. Verflechtungen zwischen Judentum, Christentum und Islam"

Georg 2 (2020), S. 7–9.

"Frauen als religiöse Autoritäten in islamisch-theologischer Perspektive: Weder die Ausnahme noch die Regel"

Neue Wege 6 (2020), S. 15–18.

"Zum Begriff der amāna in Q 33/72"

Untersuchungen zu Sure 33 al-Aḥzāb, Hg. A. Başol, Berlin: EB-Verlag, 2019, S. 29-58.

"Beobachterinnenbericht zum Forum: Wie verändert Migration die Gesellschaft?"

Migration, Flucht, Vertreibung: Orte islamischer und christlicher Theologie, Hg. C. Ströbele, M. Gharaibeh, A. Middelbeck-Varwick und A. Dziri, Regensburg: Friedrich Pustet, 2018, S. 118-122.

"A Study in Qur'anic Theology. Tracing the Development of Concepts of Creation Based on the Root Ḫ-L-Q"

Islamochristiana 43 (2017), S. 43-58.

"Beobachterbericht zum Forum: Weniger Gewalt ohne Religion? Konflikt und Gewalt als Grund von Religionskritik"

Kritik, Widerspruch, Blasphemie: Anfragen an Christentum und Islam, Hg. C. Ströbele, M. Gharaibeh, T. Specker und M. Tatari, Regensburg: Friedrich Pustet, 2017, S. 143-147.

"Der Mensch als Statthalter auf Erden? Aspekte einer Ḫalīfa-Theologie"

CIBEDO-Beiträge 4 (2015), S. 136-145.

"Die Abschiedspredigt Muḥammads. Ein kritischer Vergleich dreier Versionen"

Geschichtsschreibung zum Frühislam. Quellenkritik und Rekonstruktion der Anfänge, Hg. A. Başol und Ö. Özsöy, Berlin: EB-Verlag, 2014, S. 299-322.

"Die Nachtreise des Propheten (al-isrāʾ)"

Zeitschrift für Islamische Studien 3 (2013), S. 47-52.

"Karl May trifft Islamische Theologie"

QuerBlick 26 (2012), S. 40-42.

"Die Verwendung des Islamismusbegriffes in Medien und Politik"

Zeitschrift für Religion und Gesellschaft 1 (2011), S. 77-104.
Activities
Aufklärung 2.0

In 2023, the Berlin-Brandenburg Academy of Sciences and Humanities will once again open its doors to the public and invite visitors to the Salon Sophie Charlotte - this year under the motto "Enlightenment 2.0. The ten members of Die Junge Akademie who joined in the summer of 2022 will participate in the Salon with their own activity.

Topics:

Starts on

13.05.23

Event access: Public

Berlin-Bradenburgische Akademie der Wissenschaften, Markgrafenstraße 38, 10117 Berlin
Link

18:00

Under the title "Ungesagtes" ("Unspoken"), the five articles and one discussion deal with aspects that one would tend to contrast with and deduct from the ideal of objectivity of science as "subjective" parts. On the one hand, it is about what the researching subject brings into the scientific work in often subtle ways: own views, emotions, values, personal beliefs. On the other hand, the influence of everything subjective on human behavior is itself also a topic of research.

Topics:

Berlin 2023