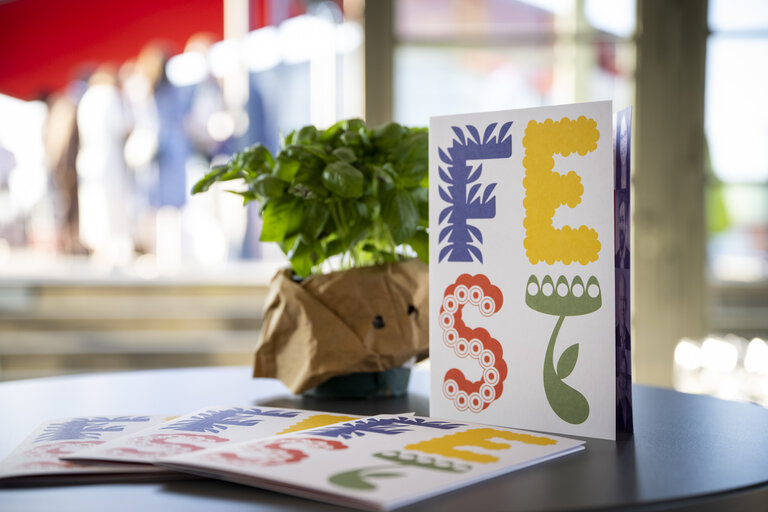 On 24 June, Die Junge Akademie admitted ten new members and said goodbye to ten members.
Soft Robotics, net-zero goals, loneliness and martyr cults – these are just a few of the topics that the new members of Die Junge Akademie are dealing with. On 24 June 2023 the Annual Celebration following the summer plenary session took place at the Berlin-Brandenburg Academy of Sciences and Humanities (BBAW). The President of the BBAW – one of Die Junge Akademie's supporting academies – Christoph Markschies congratulated the new members with a video message. The second supporting academy was represented by the Vice-President of the German National Academy of Sciences Leopoldina Ulla Bonas.
Timo de Wolff (Chair 2022/2023) and the new Chair Gisela Kopp welcomed the ten new members. Valeska Huber and Simon Wolfgang Fuchs then bid farewell to the departing members.
Press release on the new members Press release on the new Board