Lucid Dreaming, Now and Then
To what extent can dreams be evaluated as a subject of medieval literature? How did the lucid dream become a subject of neuroscientific research?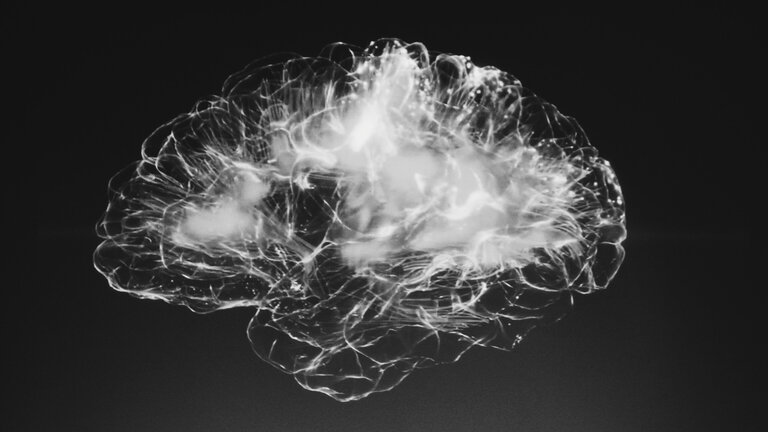 Dreams have always fascinated humanity, from the story of Joseph and Pharaoh in Genesis or Penelope's distinction between significant and insignificant dreams in Homer's Odyssey to modern cinema history and the hype about lucid dreaming in mindfulness apps. Rich in undiscovered ideas and practices, the Middle Ages also form an ideal basis for new insights on the subject of dreams: dreams were often understood as supernatural messages, but social and cultural aspects were also considered in medieval dream theories. Moreover, dreams were used by scholars and poets as a literary genre that served as a vehicle for their ideas about society, religion and human well-being.
In an interdisciplinary project with two modules, the Project Group addresses the topic "Lucid Dreaming Now and Then" from the Middle Ages to the contemporary history of science in order to bring together research in the humanities and neuroscience on dreams in different ways. In the first module, which culminates in a workshop, dreams as an object of medieval literature are subjected to a neuropsychological evaluation. In the second module, a scientific-historical investigation in the laboratory will be devoted to the question of how the lucid dream became a neuroscientific object of research.
23.06.2022
Workshop "Mental Images in the Middle Ages and Neuroscience – New Perspectives"
The ability to see images before "the inner eye" was theoretically discussed in scholastic writings in the Middle Ages as well as critically presented in literary texts. Mental images such as visions, daydreams and sleep dreams played an important role in epistemological processes, religious experiences and artistic arguments for the question of finding and representing truth. Despite their importance for the historical understanding of the human brain, however, medieval concepts of "inner vision" remain under-researched. Can current findings from the neurosciences help to open up the medieval sources in a new way? And, conversely, can ideas from the Middle Ages inspire innovative experiments in the field of neuropsychology? The Hamburg workshop will address these questions by bringing together scientists from the relevant fields for an interdisciplinary discussion. The workshop is organised by the medievalist Racha Kirakosian (Albert-Ludwigs-Universität Freiburg and Hamburg Institute for Advanced Study).
Date: 23.06.2022
Report
On the 23th of June 2022 an interdisciplinary and international workshop entitled "Medieval Mental Images and Neuroscience" funded by the Hamburg Institute for Advanced Study (HIAS) and Die Junge Akademie took place in Hamburg.
Activities
As part of the project "Lucid Dreaming, Now and Then", medievalist Racha Kirakosian (Albert-Ludwigs-Universität Freiburg and Hamburg Institute for Advanced Study) is organising an internal workshop on "Mental Images in the Middle Ages and Neuroscience - New Perspectives".

The ability to see images before "the inner eye" was theoretically discussed in scholastic writings in the Middle Ages as well as critically presented in literary texts. Mental images such as visions, daydreams and sleep dreams played an important role in epistemological processes, religious experiences and artistic arguments for the question of finding and representing truth. Despite their importance for the historical understanding of the human brain, however, medieval concepts of "inner vision" remain under-researched. Can current findings from the neurosciences help to open up the medieval sources in a new way? And, conversely, can ideas from the Middle Ages inspire innovative experiments in the field of neuropsychology? The Hamburg workshop will address these questions by bringing together scientists from the relevant fields for an interdisciplinary discussion.

Topics:

Starts on

23.06.22

Event access: Internal

Hamburg Institute for Advanced Study