Art as Research
Who has the power to decide which practices of experimentation, of discovery, and of criticism are deemed "artistic" or "scientific"?

For the past several years the field of artistic theory has been the topic of debate on whether artistic working methods or the knowledge gained through artistic practice – within the fine arts, music, literature, and theatre – and the underlying work processes, can also be defined as "research". Considering the opportunities currently available for obtaining a PhD within the arts (Dr. phil in art, Doctor of Arts, Doctor in Practice), one can assume that artistic research is indeed being conducted, at least at the specific art schools and universities offering these degrees.
In this context, the research group (RG) 'Art as Research' asks the question: What are the similarities and differences between artistic and scientific practices? Furthermore, the RG seeks to investigate the still very young history of the institutionalisation of artistic research in Germany. This topic touches on fundamental questions of the concepts of both art and science, and the RG brings artists and scientists into dialogue with each other to discuss these questions in a cross-disciplinary setting.
On the one hand, the RG addresses the current relationship between art and science: Who has the power to decide which practices of experimentation, of discovery, and of criticism are deemed "artistic" or "scientific"? Which rules of argumentation, proof, and doubt apply in the different fields of art and science?
On the other hand, the RG explores future prospects within the relationship between art and science: Can both sides benefit from the other's research practices? Can they inspire each other? What would suitable structures and languages of such an exchange look like?
Last, but not least, the RG examines the controversial special status of artistic research within academic institutions: Which forms of artistic research are currently practiced in Germany? What are the focal points of this research in terms of methodology and content? What are the criteria used to evaluate artistic research? What are the typical presentation formats (i.e. "piece & paper")? Where and with whom does research take place?
2019
Workshop "Creativity"
In many areas it is discussed how important creativity is. Science does not remain completely unaffected by this discourse as well: creative approaches in research are discussed as well as inventive questions. But what does creativity mean - and (how) can it be practiced?
The research group "Art as Research" of Die Junge Akademie wants to discuss this question during the workshop on the subject "Creativity", and to connect and discuss practical and theoretical approaches.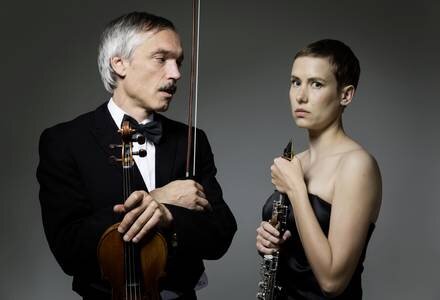 Programm:
06.09.2019
Outdoor Workshop with Amelie Piepenbring
07.09.2019
Public Lecture Performance by Meriel Price and Johann-Michael Schneider (Duo Aside)
Time: 19-21:30 Uhr,
Location: 25hours Hotel The Trip Frankfurt am Main
Please register: presse@diejungeakademie.de
08.09.2019
Indoor Workshop: What is Creativity?
Workshop with Input Statements by Martin Dresler (Neuroscience), Christoph Gosepath (Director and Psychotherapist) and Carsten von Wissel (Political/Social Sciences).
Miriam Akkermann is responsible for this workshop.
2017/18
Project "VR-Audio"
In the "VR Audio" project, Miriam Akkermann and Christian Stein are developing a prototype for an acoustic virtual reality game that explores the relationship between room acoustics and spatial visuality. Their goal is to find out whether it's possible to render an environment using VR technology and 360° audio that is so realistic that it can be used to improve conscious hearing.




Long gone are the days when virtual reality was considered nothing more than a way to enhance computer games. VR technologies continue to gain in importance in research fields such as psychology and cognitive science because of the wealth of opportunities they offer, for example, when it comes to the development of new learning methods or of new approaches in psychotherapy.
What has yet to be explored is the vast spectrum of opportunities within audio-visual projects that explicitly focus on the use of VR in the realm of audio. From our daily life experience, we know that our spatial orientation is influenced by what we hear. Furthermore, film studies have shown that audio can enhance people's sense of immersion in audiovisual works.
In our project, we want to find out whether it's possible to use VR technology and 360° audio to render an environment to such a realistic extent that we're able to develop computer games designed to train people's hearing. The film and sound recordings used in our project were made in outdoor spaces and buildings in Berlin and Bayreuth. For the sound recordings, we used a microphone designed at the TU Berlin. At each level of the game, players are required to solve perception-based tasks, such as connecting the direction of a sound with the corresponding film clip. The game is intended to be motivating and entertaining while simultaneously training players' auditory perception.
Based on this game, which is currently in development, our project explores questions that extend beyond the game itself:
What can be and should be achieved with spatial audio in the field of VR?
How can spatial perception be influenced by sound and imagery in VR?
How can VR be used for training and knowledge transfer?
2017
Project "Sorgenfrei"
The research group Art as Research and sch wa nk hal le held an artistic-scientific project between March and June 2017 in Bremen. For the project artists and scientists were asked to apply for an interim use of a vacant residential building on the grounds of the Klinikum Bremen Mitte.
Der Name des Projektes rührt von der Lage des Projekt-Ortes: Mitten im Hulsberg-Viertel steht das Haus mit der Anschrift Sorgenfrei 1, das bis vor wenigen Jahren von Angestellten des Klinikums Bremen Mitte bewohnt wurde. Sorgenfrei ist eine kleine, ruhige Straße mit nahezu dörflichem Charakter. Ihr Name zeugt davon, dass Familien hier günstig Eigentumshäuser erwerben und somit sorgenfrei leben konnte. In der Nachbarschaft finden sich je nach Blickrichtung die Straße Am Schwarzen Meer beziehungsweise eine Grünfläche auf dem Gelände des Klinikums. Gleich nebenan die Pathologie, eine Recycling Station und ein Übergangswohnheim. Also ein Umfeld, in dem von Sorgenfreiheit kaum die Rede sein kann.
Das Haus Sorgenfrei 1 umfasst rund 13 Zimmer auf vier Etagen und trägt noch die Spuren der letzten Bewohnerinnen, wie beispielsweise eine umfassende Bierdeckelsammlung. Hier fanden zwischen März und Juni 2017 zahlreiche Interventionen von Künstlerinnen und Wissenschaftler*innen statt. Gefragt wurde nicht nur nach dem Wechselverhältnis von Mensch und Raum oder Vergangenheit und Zukunft angesichts eines Stadtviertels im Umbruch, sondern auch nach den mit dem Gebäude und Gelände verbundenen Geschichten, Erinnerungen, Bedeutungen und Utopien.
Information on the individual projects (German, pdf)
Closing publication (German, pdf)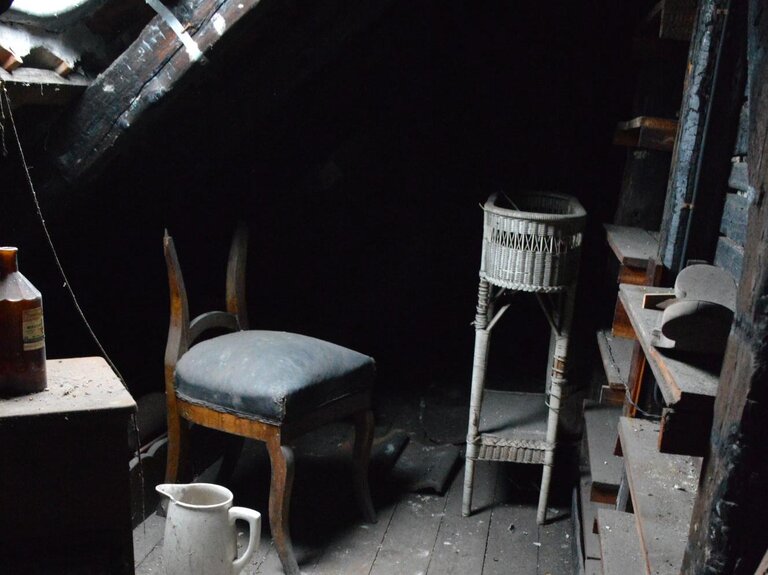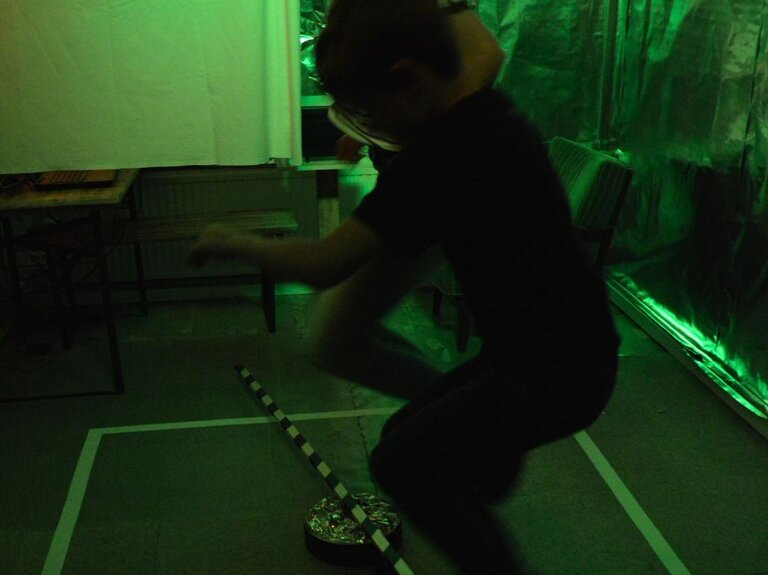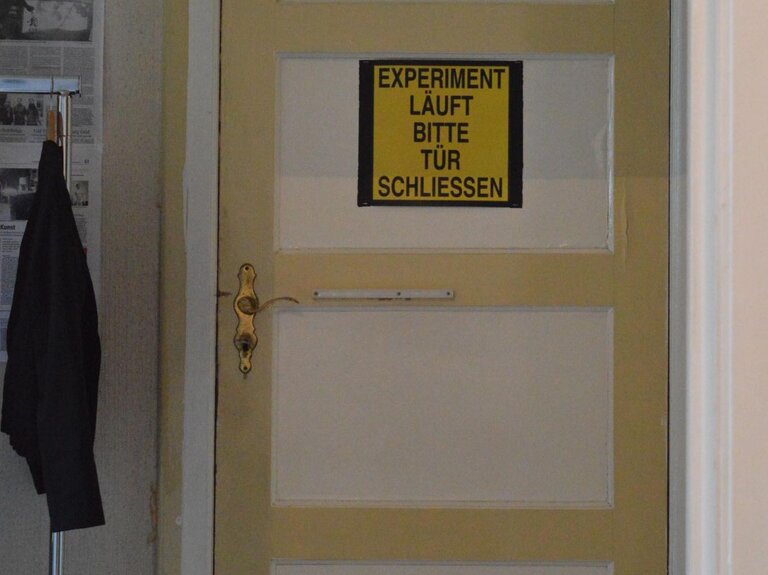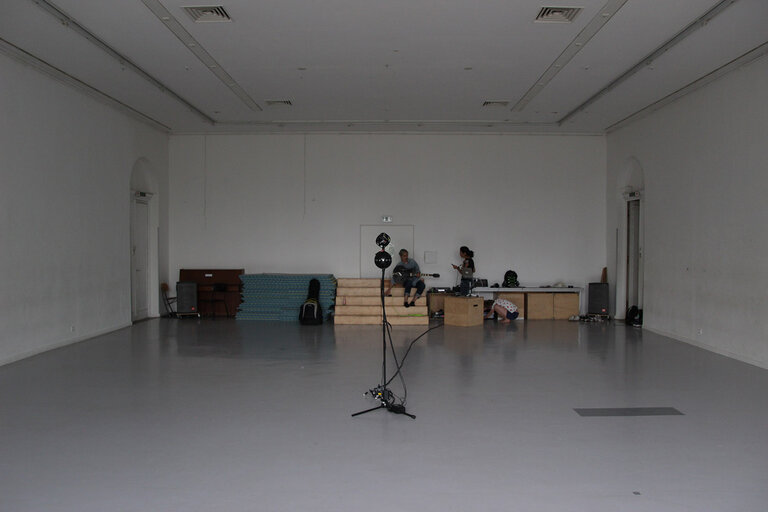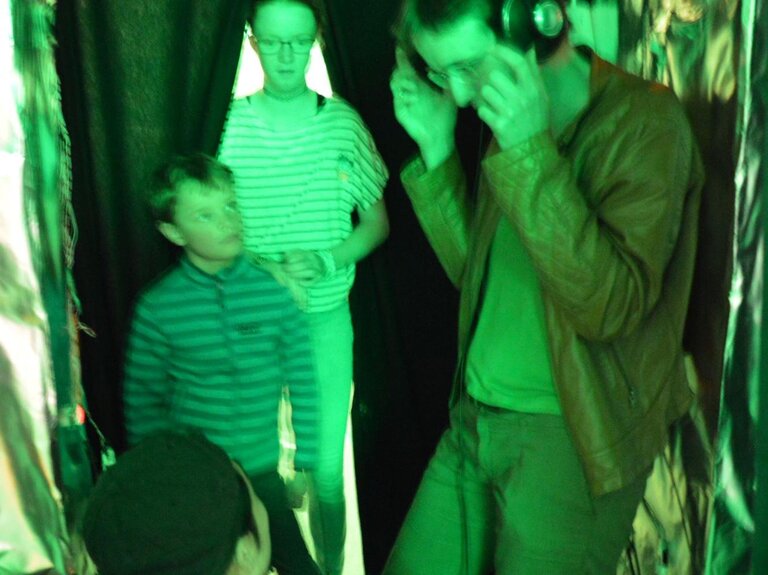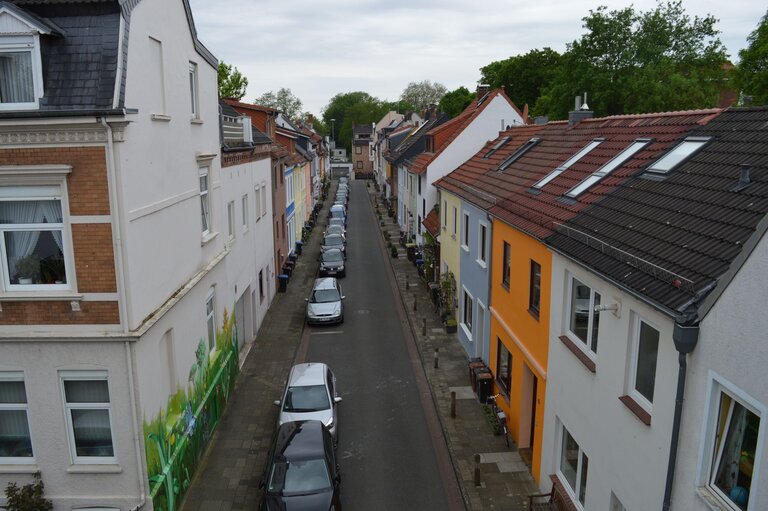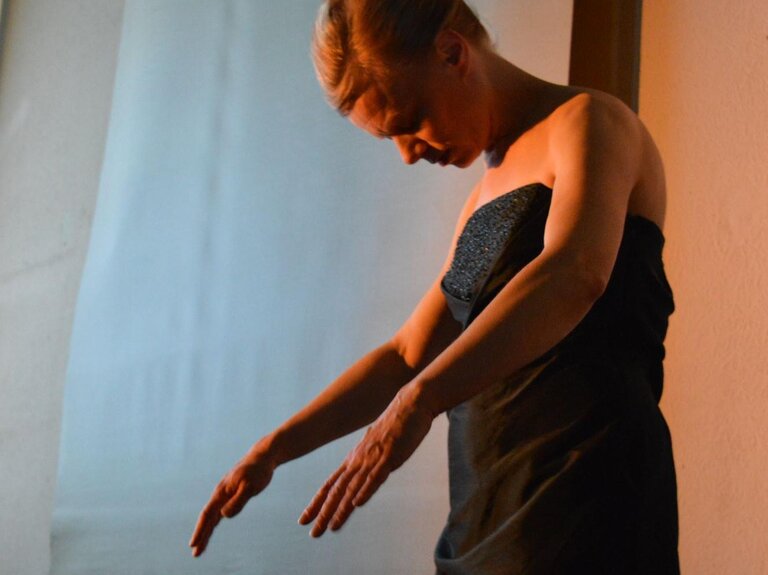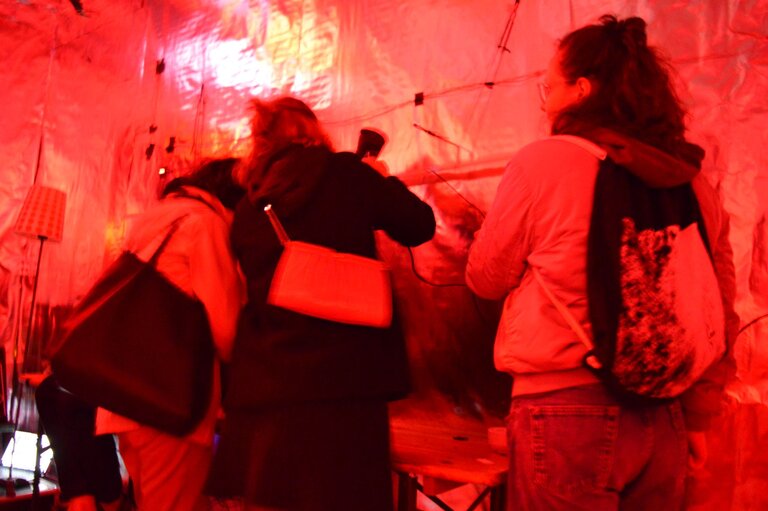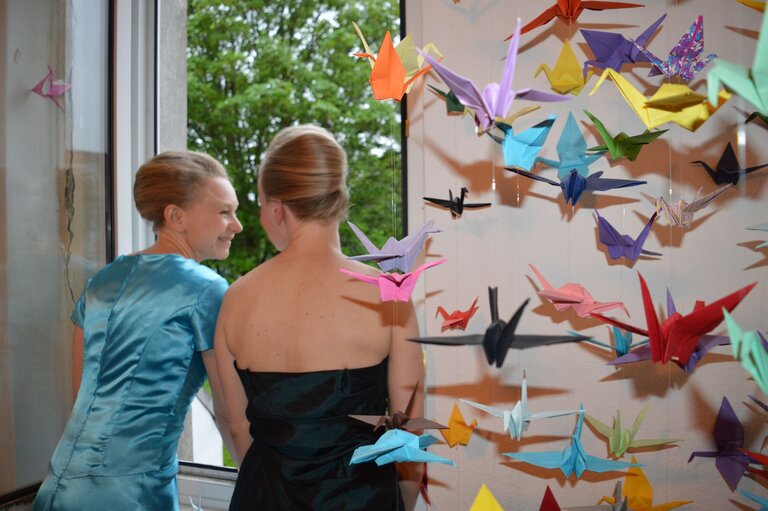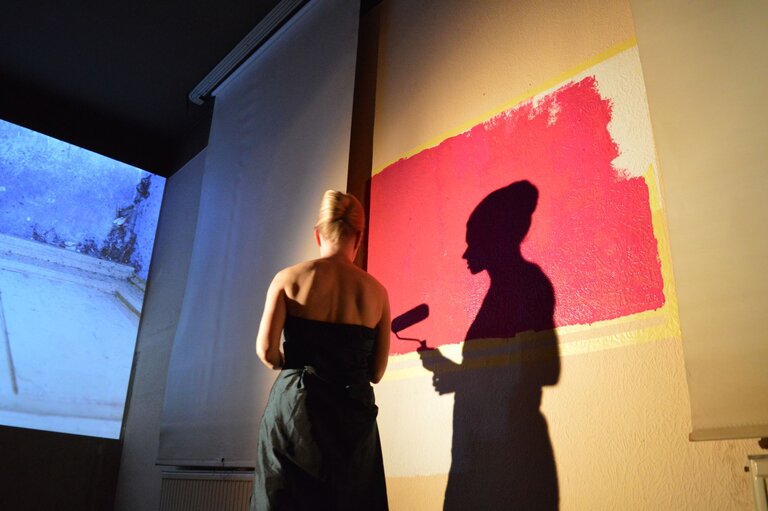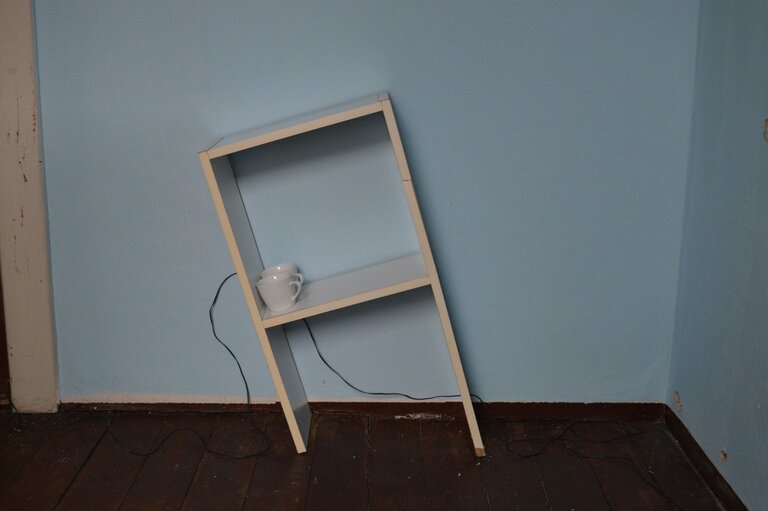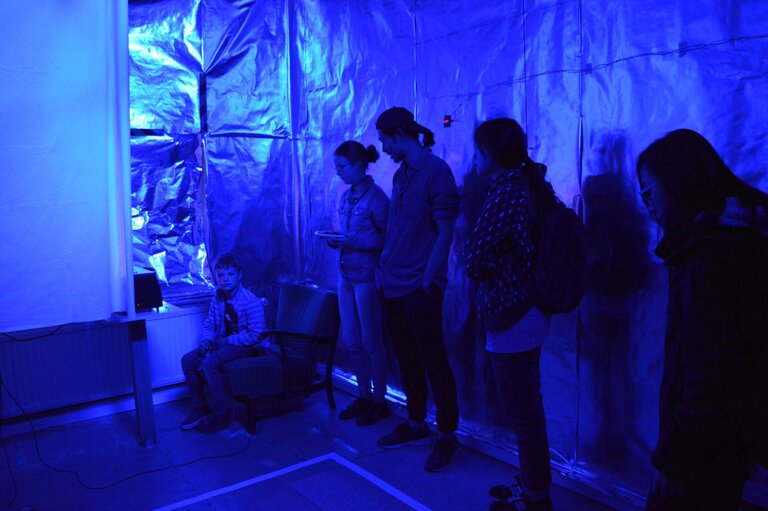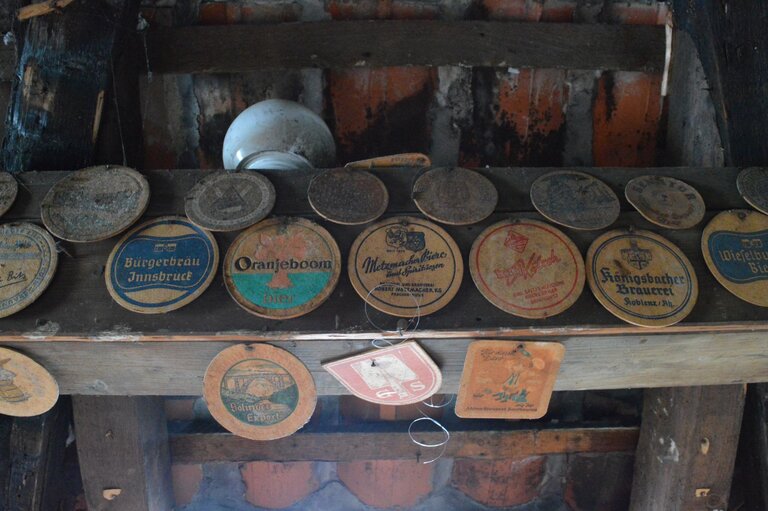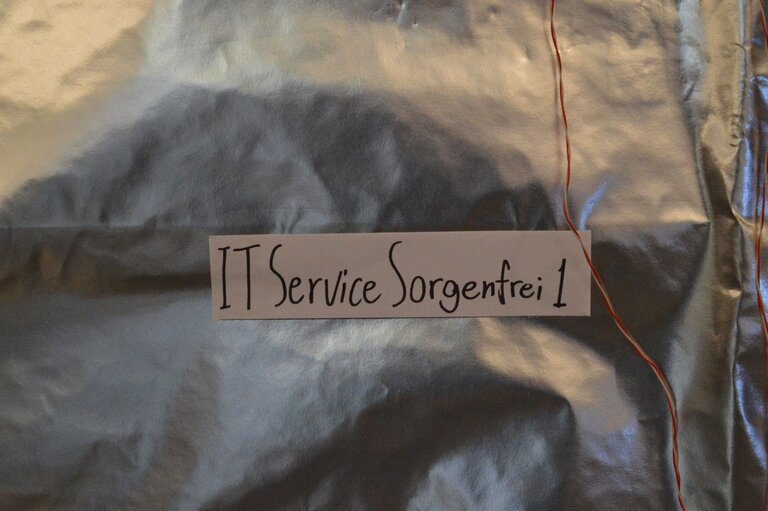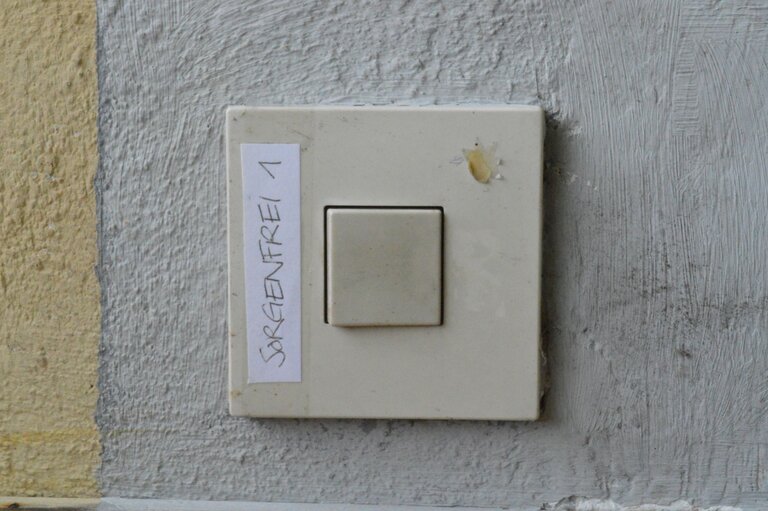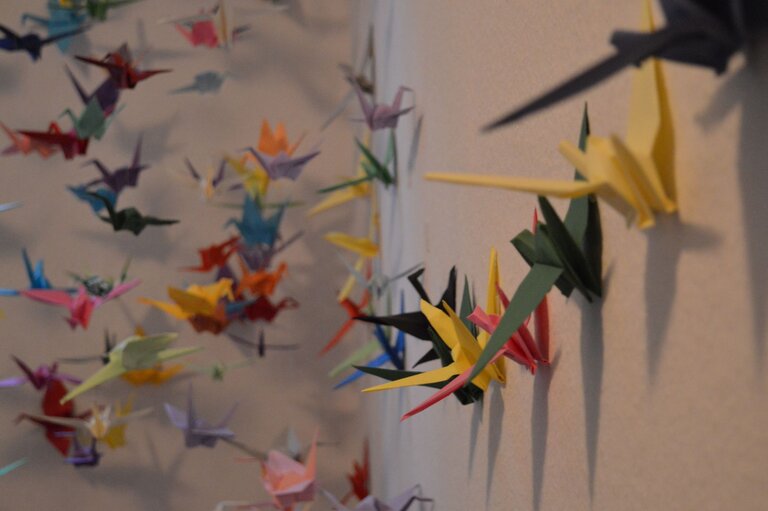 2015
What defines an institution? This work documents conversations among artists, curators and scholars on the roles that institutes play as well as the types of criticism to which they should be subjected. The discussions also address new ways of conceptualizing institutions. In these conversations, participants draw on examples from architecture, the fine arts, and legal studies, and investigate the tradition of institutional critique in the performing arts. Performing Institutions present excerpts from these discussions in conjunction with scene descriptions and archive materials from Herbordt/Mohren, the artist duo behind the book project. The result is a multi-layered artistic book on the prerequisites for and goals of institutions as well as the changes required to ensure they move with the times.
Performing Institutions developed out of the research group 'Art as Research' at Die Junge Akademie at the Berlin-Brandenburg Academy of Sciences and Humanities and the Academy of Sciences Leopoldina. The book is based on the 'Performing Institutions' series of talks conducted by the research group as part of Herbordt/Mohren's production 'Die Institution' ('The Institution') and 'Die Aufführung' ('The Performance'). The talks were conducted with the generous support of the 'Cultural Foundations of Integration' excellence cluster at the University of Konstanz.
The publication features contributions from Annemarie Matzke, Bernhard Herbordt, Melanie Mohren, Emanuel V. Towfigh, Florian Malzacher, Hans-Werner Kroesinger, Iris Dressler, Jan-Philipp Possmann, Jean-Baptiste Joly, Jens Badura, Katja Diefenbach, Knut Ebeling, Marcell Mars, Martin Nachbar, Martina Grohmann, Matthias Warstat, Maximilian Haas, Michl Schmidt, Natascha Siouzouli, Pirkko Husemann, Sandra Umathum, Stefan Apostolou-Hölscher, Steve Valk, Suresh Kumar, Ursula Achternkamp, Vesna Vucovic, and an introduction by Esther Boldt.
Graphic design: Demian Bern
2014
Testing Institutions
The conference "Testing Institutions" took place from the 14th to 16th of November 2014 at the University of Hildesheim Foundation, domain Marienburg.
2014
Symposium "Zum Brüllen!"
The interdisciplinary symposium about laughing took place from the 2nd to 3rd of May 2014 at the chamber music hall and Pina-Bausch-Theatre of the Folkwang University of the Arts, Essen. Die Junge Akademie member Gordon Kampe organized the symposium and concert and is editor of the closing publication "Zum Brüllen!".
2013
Performing Institutions
The 'Performing Institutions' series of workshop discussions takes the changes to our community caused by the globalisation of public spheres as an opportunity to examine and question the institutions of community. Such issues are investigated within case studies in an interdisciplinary framework; these topics include, institution-shaping strategies, institutions in transition, institution's inherent tendency towards overstepping and relationships between institutions, and the public sphere and society. In addition, the institution-critical discourse, which has taken place in the fine arts in particular since the 1960s, is firmly anchored in the theatre as both an institution and art form. Which institutions serve which public interests? Which essential steps towards contemporisation can be used to pursue which objectives? Which tangible, alternative concepts for the establishment of community or elements thereof are conceivable?
Spread across three evenings and the 'The Performance' project, 'Performing Institutions #4' discussed a simple yet complex question: what should we do? In view of steadily disintegrating community structures, it is community institutions that are under particular scrutiny in this regard. Selected institutions from the fields of theatre, politics and society were therefore examined and potential contemporisation strategies discussed. Participants included artists and academics alike. The event's host and scene-setter was the performance project 'The Performance', the current focus of which is the contemporisation of theatrical presentation formats.
The 'Performing Institutions' series of events – the fourth edition of which took place within the framework of 'The Performance' (31.10., 1.-2.11.2013, Sophiensaele Berlin) – was organised by the research group Art as Research? of Die Junge Akademie. It was initiated by Melanie Mohren and Bernhard Herbordt and co-ordinated by Juliane Beck.
2013
The Berlin World Improvement Machine
From the 17th century onwards, various European cities forged secret plans to construct a "world improvement machine". The machine was based on the assumption that the correct arrangement of particular works of art and artefacts within an architectural "superform" would release enormous power. The idea fuelled absolutist power fantasies and educational attempts to improve the world alike.
To give an example, Prussia sought to avoid lagging behind its European rivals by founding the Academy of Arts (1696), the Academy of Science (1700), and later the Royal Museums in Berlin (from 1830 onwards). The primary task of these institutions was to build the machine. The academies focused on scientific and artistic research, whilst the museums collected the components deemed to be required. Work on the world improvement machine ceased as the 19th century drew to a close, and the secret project was forgotten.
The world improvement machine is now the subject of a critical reconstruction, with supplementary texts used to mark 70 artefacts that were originally selected as machine components and are now spread around Berlin's collections. A treasure map leads visitors to items in the Egyptian Museum, Alte Nationalgalerie, Collection of Classical Antiquities, German Historical Museum, Ethnological Museum, Gemäldegalerie, Hamburger Bahnhof, Berggruen Museum, Museum für Naturkunde, Museum of Prehistory and Early History, Neue Nationalgalerie, Scharf-Gerstenberg Collection, Sculpture Collection, Museum of Byzantine Art, and Museum of the Ancient Near East.
In addition, a ten metre high, pyramid-shaped model of the world improvement machine is on display at the Hamburger Bahnhof gallery. Two accompanying publications are available through Merve Verlag.
2009 - 2012
Art + Academia Salon
Salon, June 2009: 1st Art + Academia Salon
Working in co-operation with the Berlin Academy of Arts, the research group Art as Research? held its first Art + Academia Salon in Berlin in June 2009. International guests joined the research group in investigating the following questions from both a historical and current, project-based perspective:
Is art becoming academic? Is academia becoming artistic? What happens when the systems of art and academia merge, and what does that mean in terms of their societal functions? What is the role of political and economic players who assert their interests with the aid of educational reform and the promotion of technology? Does the adoption of a research role open up alternatives in terms of commercialisation on the art market? To what extent are the results of projects carried out under the banner of interdisciplinarity – be those results new forms of gaining and imparting findings or knowledge from outside of academic boundaries – redeemed?
---
Salon, November 2009: 2nd Art + Academia Salon
The second Art + Academia Salon took the title "Klimakunstforschung" (literally "Climate Art Research"), and was held at the Berlin Academy of Arts on November 22, 2009. Its main focus was climate change and resource-related conflicts as worldwide phenomena that bring about radical change within the global society. Discussions dealt with the intersection between artistic and academic practices in this area.
---
Salon, July 2011: 3rd Art + Academia Salon
The third Art + Academia Salon was held at the Berlin Academy of Arts on July 1, 2011, and witnessed the launch of the book "Klimakunstforschung". In addition, the American concept artist Mel Chin presented his "Revival Field" and "Operation Paydirt" projects, in which he co-operated with scientists in order to remove heavy metals from soil at various locations. This was followed by a discussion between Mel Chin, Florian Dombois, Tue Greenfort, and editors Friedrich von Borries, Christian Hiller, and Wilma Renfordt.
---
Salon, October 2011: 4th Art + Academia Salon: Disturbances
Held at the Berlin Academy of Arts on October 14, 2011, the fourth Art + Academia Salon saw Dirk Baecker, Friedrich von Borries, Julian Gutt, Anke Jentsch, Markus Popp, and Christian Schneegass tackle the following questions: what influence do disturbances have on the dynamics of complex systems? How do we deal with the unexpected, uncertainty, and extreme events? Can we shape prerequisites and framework conditions to our advantage?
---
Salon, October 2012: 5th Art + Academia Salon: Archives
Archives are a material form of memory, and represent locations where objects, documents, thoughts, and dreams are stored. They are linked to notions of preservation, appreciation, and care. There is nevertheless a darker side to archives, as they necessitate decisions on issues such as importance/unimportance, holiness/profanity, permanence/transience, and value/worthlessness. Who decides what is kept? And who has the power to grant or deny access to the archive?
This salon took place in Erlangen on October 20-21, 2012. Participants included Lindy Annis, Stephan Günzel, Herbordt/Mohren, Evelyn Runge, Janine Schulze, Herbert Stattler, and other members of Die Junge Akademie, as well as employees of the Institute of Theatre and Media Studies at Friedrich-Alexander-Universität Erlangen-Nürnberg (FAU).
2011
Climate Art Research
Climate change is pushing science to its limits. Hybrid projects combining art and research, which have become an increasingly frequent phenomenon in recent times, gain unexpected relevance within this context. The "Klimakunstforschung" publication presents 16 artists whose climate-related work involves the application/deconstruction of scientific methods, co-operation with researchers, or the formulation of their own approach to knowledge. Do these approaches lead to a change in artistic and scientific methods? And can they contribute to efforts to tackle climate issues? Five concluding interviews showcase academics from the fields of climate research, sociology, the history of science, and art history discuss these questions.
2010
Climate Capsules – How to survive a catastrophe
How do we want to live in the future? How will daily life look when climate change becomes a tangible reality?
These were the central questions posed by this exhibition, which built upon on-going discussions of potential concepts amongst climate researchers whose aim is not to prevent climate change, but to identify ways of adapting to it. Exhibits took the form of 30 current and historical capsules from the fields of art, architecture, and design, each of which presented a life independent of outside climatic conditions: Climate change inspired clothing, capsules for the body or as living space, swimming cities, nature capsules, and concepts for chemical and physical intervention. The exhibition enabled visitors to gain a sensory experience of the various installations and models – and with them future "capsule worlds" that could allow us to adapt to changes in the conditions upon which our survival depends.
The exhibition was a joint project between the Hamburg Museum of Art and Industry (MKG) and the Hamburg University of Fine Arts (HFBK). It was curated by Friedrich von Borries, a member of the research group Art as Research?, and ran between May 28 and August 8, 2010. The exhibition was preceded by a two-day symposium.
2010
Symposium "Experimentation In Art And Academia"
The symposium "Experimentation in Art and Academia" took place in Erlangen on January 29-30, 2010. The Latin word experimentum can be taken to mean attempt, proof, test, or sample, and this variety of definitions indicates the wealth of opportunities that experimental theory and practice have to offer. The event used a round-table discussion as a forum for artists (some of them also academics) and academics (some of them also artists) from a variety of disciplines to deliberate the relevance of experimentation to their own work.
Activities
Pirkko Husemann ist Theaterwissenschaftlerin und Tanzdramaturgin sowie künstlerische Leiterin der Schwankhalle Bremen. In der Jungen Akademie engagiert sie sich als Sprecherin der AG "Kunst als Forschung".

Topics:

date

23.04.18