Academic Freedom
"Why is it necessary to study the historical genesis of a linguistic detail?" / "What is a research finding even worth if 'new truths' are being hailed in the news every month?"

Six minutes for academic freedom
– that's what five members of Die Junge Akademie are calling for in a joint project. Anna Lisa Ahlers, Martin-Immanuel Bittner, Nausikaä El-Mecky, Anuscheh Farahat, and Fabian Schmidt are working on six-minute films in which they present their own perspective on the question of why academic freedom is valuable to society. The goal of the project is to create a total of five films that will be released in 2018 and 2019.
19TH JUNE, 2019
FILM AND DISCUSSION EVENING WITH LEOPOLDINA
Academic FREEdoms: Perspectives on a fundamental right
Die Junge Akademie, together with the German National Academy of Sciences – Nationalen Akademie der Wissenschaften Leopoldina, is organising a film and discussion evening. The event is part of the campaign "Freedom is our System. Together for Science", an initiative of the Alliance of Science Organisations in Germany. More information about this initiative can be found at www.wissenschaftsfreiheit.de.
30.01.2019
PANEL DISCUSSION "ACADEMIC FREEDOM"
The panel discussion will explore the question of academic freedom in Germany. What does it mean when more and more cost and benefit aspects of science come to the fore, when theoretical research and so-called orchid subjects are denied the right to exist? What are the conditions of scientists working in Germany and where are there (unwanted) boundaries and interventions? Where do we have to actively protect the freedom of science and what should we do about it?
Fotos: WZB/Sander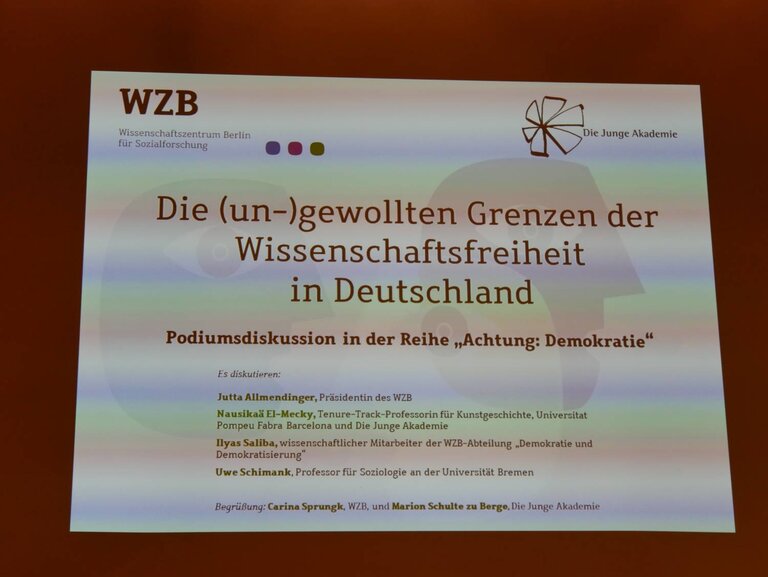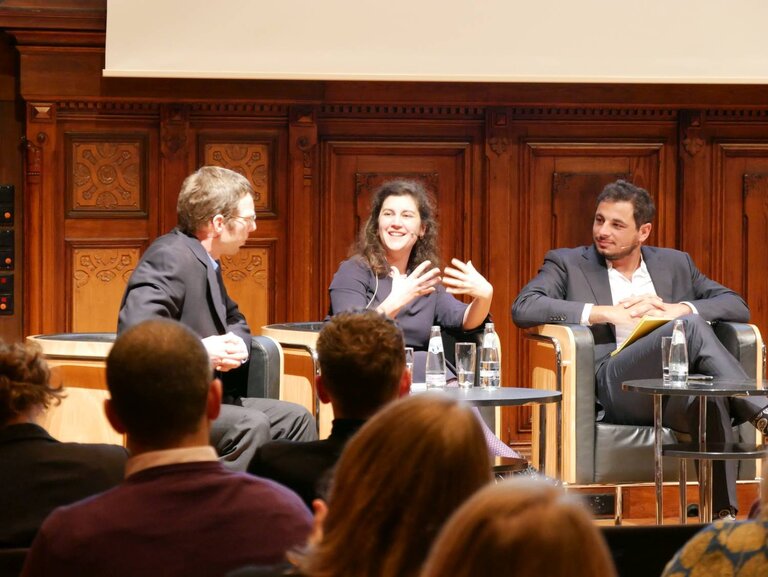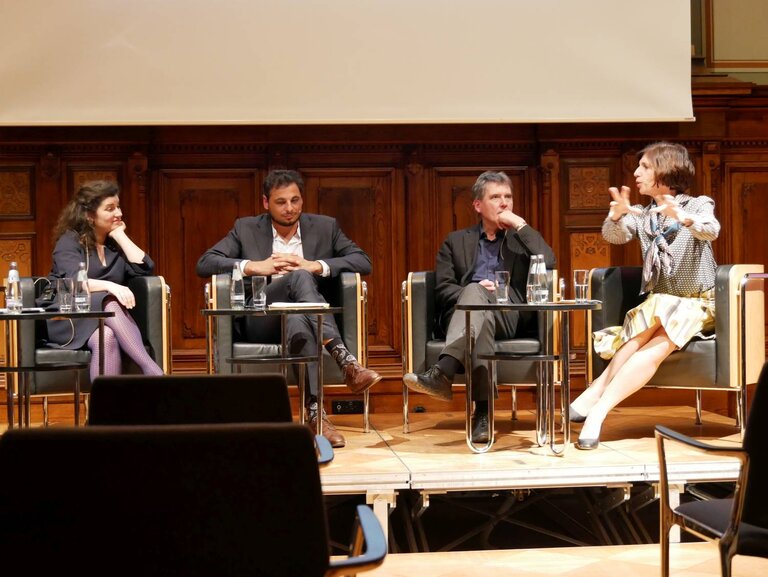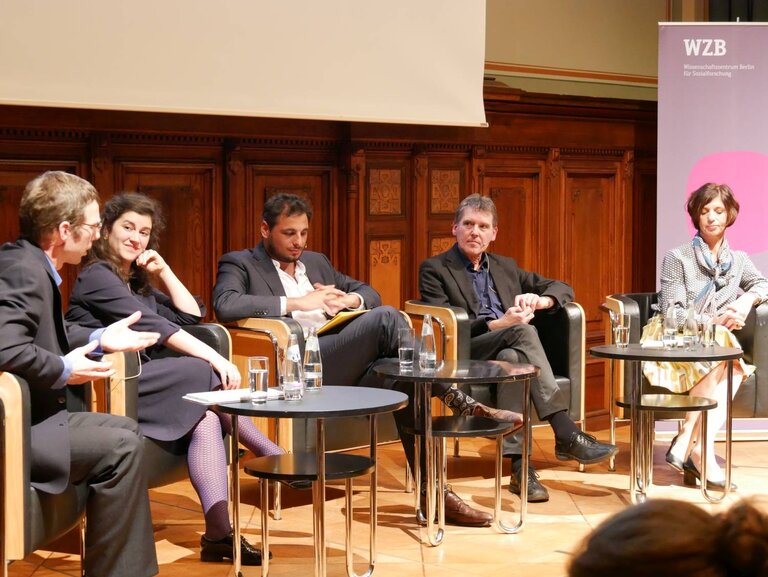 Panel guests:
Prof. Dr. h.c. Jutta Allmendinger, Ph.D., President of the WZB Berlin Social Science Center Dr. Nausikaä El-Mecky, Tenure Track professor Art History, Universitat Pompeu Fabra Barcelona and Die Junge Akademie Ilyas Saliba, Research Fellow of the Research Uni "Democracy and Democratization", WZB Berlin Social Science Center Prof. Dr. Uwe Schimank, professor for sociology, University of Bremen
This event is part of the WZB series "Achtung: Demokratie" and is moderated by Dr. Fabian Schmidt (Max Planck Institute for Astrophysics and Die Junge Akademie).