20 Years of Die Junge Akademie – An Invitation to Change Your Perspective
Press Release
Die Junge Akademie will turn 20 years old in 2020 | Members are bringing science into the heart of society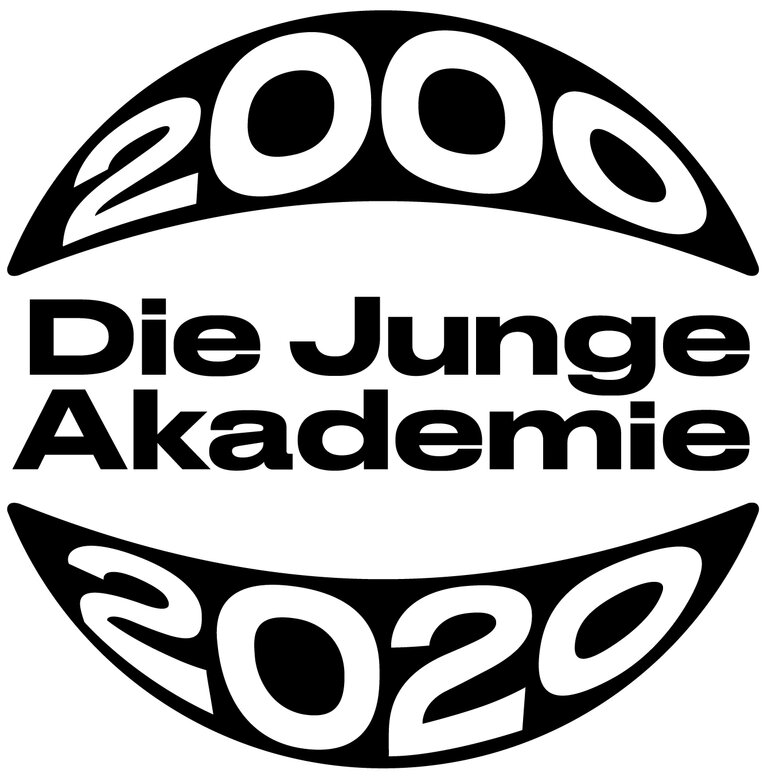 For the last twenty years, Die Junge Akademie has brought together young academics and artists from various disciplines as they work on interdisciplinary projects at the interface of science and society on the other. Initially founded as an experiment in 2000, the concept has since established itself successfully on the international stage. On occasion of its anniversary in 2020, members will seek to enter and intensify their exchange with society through two major series of events, an ideas competition, and other activities. The aim is to leave familiar contents, forms and contexts behind. "The motto for Die Junge Akademie's anniversary year is 'Changing Perspectives'. We want to invite people to rediscover science with us. Die Junge Akademie is a great opportunity for all of us to build unconventional bridges between science and society," says the Speaker Philipp Kanske, psychologist and neuroscientist at TU Dresden.
Experience Die Junge Akademie
Whether it is sustainability, art, dissent or artificial intelligence – all the big, important topics will be in the spotlight in the 2020 anniversary year. In the "Challenging Perspectives" lecture and discussion series, six working groups of Die Junge Akademie are presenting one evening each at the Heimathafen Neukölln in Berlin. Together with renowned guests from the sciences, arts, and public sphere, members will discuss current scientific and other major social topics. It is also about allowing critical voices to be heard in order to provoke interesting changes of perspective. The audience is invited to join in the discussion and develop new perspectives on much debated topics. Harald Schmidt will be the first to give a talk on "Popular Culture". More information on the dates can be found at 2020.diejungeakademie.de/en/challenging-perspectives-en.
Where does science take place and who can participate in scientific debates? The requirements for communicating scientific findings have changed. For example, the call for public science is becoming increasingly stronger as a result of growing social challenges. In its anniversary year, Die Junge Akademie is leaving the usual places of scientific activity behind and is entering the heart of society with a series of events as part of diejungeakademie@. Members host events at cinemas, cultural centres, pubs and even public transport to offer an insight into their work and current debates within their disciplines. Above all, they wish to converse with members of the public – regardless of whether or not they have anything to do with science. More information about the planned events can be found on the website 2020.diejungeakademie.de/en/diejungeakademie-en.
The online competition "Visions / Solutions for a sustainable tomorrow" started back in December. In this ideas competition developed by the Sustainability Working Group, Die Junge Akademie is seeking visions of a sustainable world and solutions for specific climate and environmental problems. Digital entries can be submitted at 2020.diejungeakademie.de/en/visions-and-solutions-en until 31st March 2020. Prize money of up to €2000 can be won.
More information on the anniversary year events can be found at 2020.diejungeakademie.de/en and with the hashtag #jungeakademie2020.
Die Junge Akademie wurde im Jahr 2000 als weltweit erste Akademie für herausragende junge Wissenschaftlerinnen und Wissenschaftler ins Leben gerufen. Ihre Mitglieder stammen aus allen wissenschaftlichen Disziplinen sowie aus dem künstlerischen Bereich – sie loten Potenzial und Grenzen interdisziplinärer Arbeit in immer neuen Projekten aus, wollen Wissenschaft und Gesellschaft ins Gespräch miteinander und neue Impulse in die wissenschaftspolitische Diskussion bringen. Die Junge Akademie wird gemeinsam von der Berlin-Brandenburgischen Akademie der Wissenschaften (BBAW) und der Nationalen Akademie der Wissenschaften Leopoldina getragen. Sitz der Geschäftsstelle ist Berlin.
Kontakt Die Junge Akademie
Anne Rohloff
Tel.: (030) 203 70 - 563
E-Mail: presse@diejungeakademie.de
www.diejungeakademie.de