Universität Heidelberg
Juristische Fakultät
Im Neuenheimer Feld 267
69120 Heidelberg
BioQuant
Im Neuenheimer Feld 267
69120 Heidelberg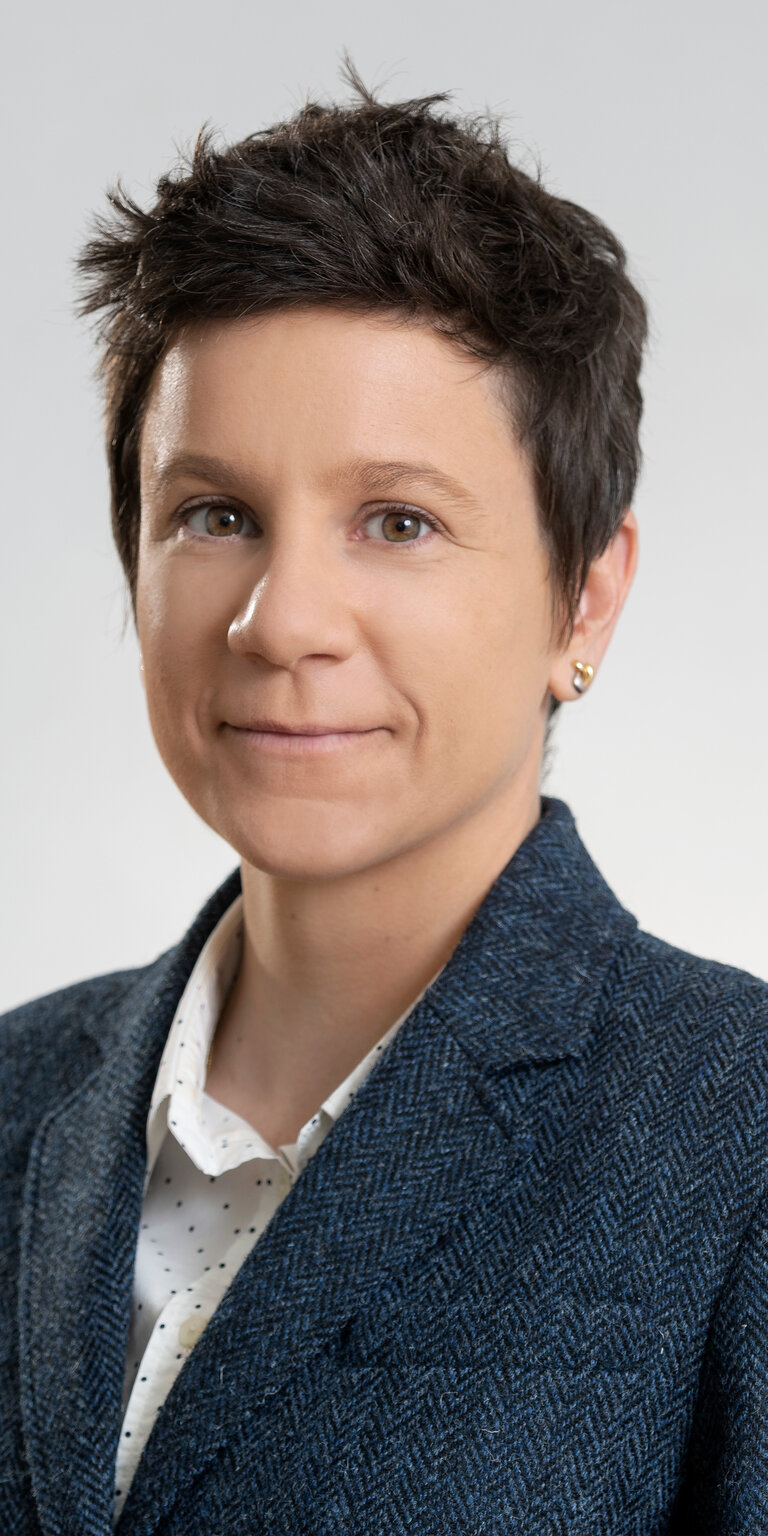 Research areas
International Law

European Constitutional and Administrative Law

Data Protection Law

Biomedical Law

Comparative Constitutional Law
Resume
since 2022
Professor at the Faculty of Law of the Ruprecht-Karls-University Heidelberg for International Health Law and Medical Law as well as Data Protection Law, also leader of a working group at the BioQuant Center of the Ruprecht-Karls-University Heidelberg

since 2019
Member of the Academy College at the Heidelberg Academy of Sciences

2019
Award ReNEUAL Young Scholars Award (Research Network on EU Administrative Law)

since 2017
Head of Research Group, BioQuant Center, Heidelberg University (as part of the work undertaken for the Heidelberg Academy of Sciences and Humanities)

since 2017
Lecturer, Faculty of Law and the interdisciplinary Marsilius Kolleg, Heidelberg University

2015-2019
Principal Investigator, Academy College of the Heidelberg Academy of Sciences and Humanities (WIN College)

2015
Manfred-Fuchs Award, Heidelberg Academy of Sciences and Humanities (with Dr. rer. Nat. Jan Korbel)

2015
Doctoral degree (Dr. iur.), Faculty of Law, Heidelberg University (summa cum laude, VG Wort Rising Talent Award )

2014 - 2015
Research Associate, Department for Systematic Theology and Ethics, Heidelberg University

2011 - 2013
Research Associate, Department of Financial and Tax Law, Heidelberg University

2010 - 2011
Doctoral Student, Max-Planck-Institute for Comparative Public Law and International Law, Heidelberg

2004 - 2006
read Philosophy of Art, Loránd Eötvös University, Budapest

2003 - 2010
read Law, Heidelberg University and Loránd-Eötvös University, Budapest (First State Law Examination)
Selection of
publications
Schutz der Rechte und Freiheiten von Personen bei der Datenverarbeitung im Gesundheitsbereich: Der Risikoansatz der EU-Datenschutz-Grundverordnung (DGSVO).

Bundesgesundheitsblatt 66, 143–153 (2023).

Medical AI – Key elements at the international level.

In: S Vöneky/P Kellmeyer/O Müller/W Burgard (eds) The Cambridge Handbook of Responsible Artificial Intelligence: Interdisciplinary Perspectives, Cambridge University Press, 379–396 (2022) (zusammen mit J Giesecke).

Harmonization after the GDPR? Divergences in the rules for genetic and health data sharing in four member states and ways to overcome them by EU measures: insights from Germany, Greece, Latvia and Sweden.

In: Seminars in Cancer Biology, Vol. 84, 271–283 (2022) (zusammen mit J Sellner, S Pagil, S Slokenberga, O Tzortzatou, K Nyström).

Ausgestaltung der Einwilligung in die Datenspende für die Gesundheitsforschung. Der Blick auf Europa.

In: Datenschutz und Datensicherheit 12/2021, 799–805.

Organoide – ein Fall für den Datenschutz?

In: S Bartfeld et al. (Hrsg.) Organoide – Themenband der Interdisziplinären Arbeitsgruppe Gentechnologiebericht an der Berlin-Brandenburgischen Akademie der Wissenschaften, Nomos 237-256 (2021).

Of Clouds and Genomic Data Protection.

In: Nature 578 (2020), 31-33 (zusammen mit M Philips, JO Korbel, A Thorogood, Y Joly, D Chalmers, D Townend, BM Knoppers, The PCAWG Consortium)

AI in Healthcare: Doctors, patients and liabilities.

In: Th Wischmeyer/T Rademacher (eds.) Regulating Artificial Intelligence, Springer 337-360 (2020).

Model consent clauses for rare diseases research.

In: BMC Medical Ethics (2019) 20:55 (zusammen mit M Thu Nguyen, J Goldblatt, R Isasi, M Jagut, A Hechtelt Jonker, P Kaufmann, L Ouillade, M Shabani, E Sid, AM Tassé, D Wong-Rieger, BM Knoppers & on behalf of the IRDiRC-GA4GH Model Consent Clauses Task Force).

Das Recht auf Nichtwissen – Fragen einer Verrechtlichung im Kontext von Big Data in der modernen Biomedizin

In: G Duttge, Ch Lenk (Hrsg.) Das sogenannte Recht auf Nichtwissen. Normatives Fundament und anwendungspraktischer Geltungskraft, Mentis (2019), 83-117.

Privacy Shield – Bedeutung des Angemessenheitsbeschlusses der EU-Kommission. Rechtsschutz bei der transatlantischen Verarbeitung personenbezogener Daten.

In: Zeitschrift für Datenschutz 2018/4, 162-168 (zusammen mit L Kaffenberger).

Integrating Ethical Standards into the Human Rights Framework. Considerations towards the Future Regulation of Genome Editing on an International Level.

In: M Braun/H Schickl/P Dabrock (eds.) Between Moral Hazard and Legal Uncertainty. Ethical, legal and societal challenges of gene editing, Springer (2018) 31-53.

Freiheit und Verantwortung: Verfassung und Menschenrechte im Wandel der Zeit in Ungarn und in Deutschland

Winter (2018), 260 Seiten (herausgegeben zusammen mit P Darák, H Kube, E Reimer).

Computing Patient Data in the Cloud: Practical and Legal Considerations for Genetics and Genomics Research in Europe and Internationally

In: Genome Medicine, Genomic Technologies Special Issue (2017) 9:58 (zusammen mit R Lück, S Yakhneen, J Korbel).

Data Protection

In: R Grote, F Lachenmann, R Wolfrum (Hrsg.) Max Planck Encyclopedia for Comparative Constitutional Law, Oxford University Press (2017).

Die internationale Steuerung der Biotechnologie am Beispiel des Umgangs mit neuen genetischen Analysen

Dissertation. Duncker und Humblot (2017), 371 Seiten.

Has the biobank bubble burst? Withstanding the challenges for sustainable biobanking in the digital era

In: BMC Medical Ethics (2016) 17:39 (zusammen mit D Chalmers, D Nicol, J Kaye, J Bell, AV Campbell, CWL Ho, K Kato, J Minari, Ch Ho, C Mitchell, M Otlowski, D Thiel, SM Fullerton und T Whitton).

Verarbeitung von Patientendaten in der Cloud - Die Freiheit translationaler Forschung und der Datenschutz in Europa

In: Zeitschrift für Datenschutz, 2016/6, 274-281 (zusammen mit J Korbel).

Genomanalysen als Informationseingriff. Ethische, juristische und ökonomische Analysen zum prädiktiven Potential der Genomsequenzierung

In: Studien des Marsilius-Kollegs, Winter (2016), 277 Seiten (zusammen mit K Tanner, P Kirchhof, J von Schulenburg, R Wolfrum, G Gantner, M Frank, M Plöthner) (Rezension: W Eberbach, MedR (2017) 35: 594-596).

The Ethical Mandate of UNESCO (2014)

In: Max Planck Yearbook of United Nations Law 18, 332-368 (2015).

Integrating Next-Generation Sequencing into Medical Diagnostics – a Snapshot of Normative Challenges

In: Medicine and Law. World Association for Medical Law, Vol. 33 No. 4, 115-126 (2014).

Die Regelung der Organverteilung durch Eurotransplant - unzulässige ethische Standardsetzung?

In: S Vöneky, B Beylage-Haarmann, A Höfelmeier, AK Hübler (Hrsg.) Ethik und Recht – Ethisierung des Rechts/Ethics and Law – The Ethicalization of Law, Springer, 325-349 (2013).