Leibniz Universität Hannover
Juristische Fakultät
Königsworther Platz 1
30167 Hannover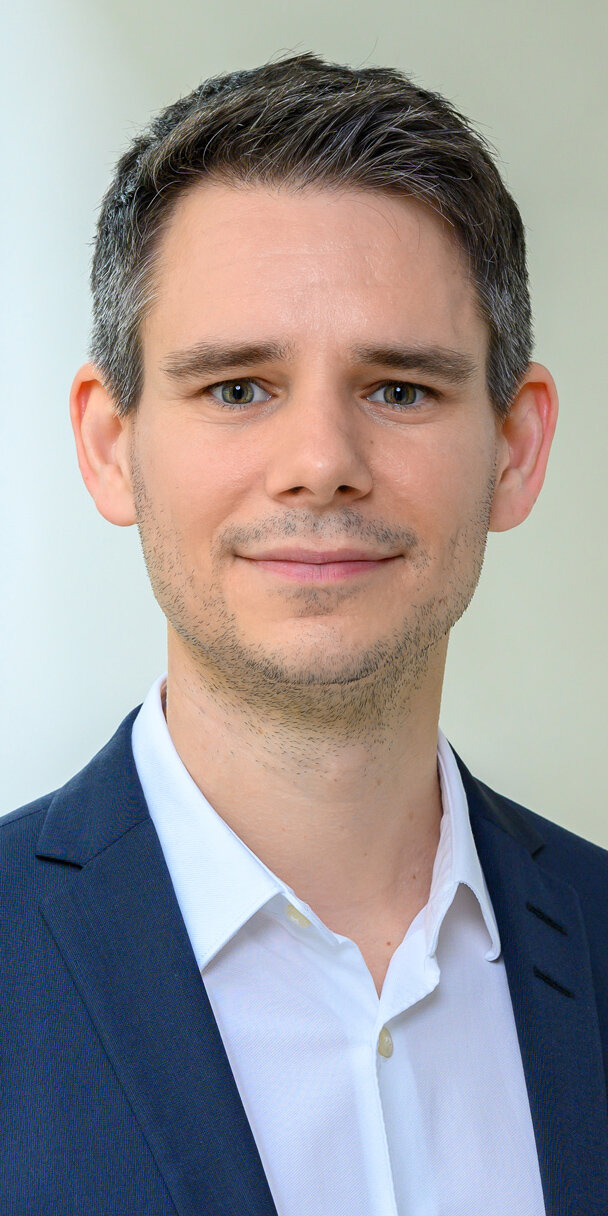 Research areas
Law in Information Societies, with a focus on Artificial Intelligence and Big Data

European and Transnational Administrative Collaboration

Security Law
Resume
since 2016
Academic Counsel, Institute of Media and Information Law (LS Prof Dr Jens-Peter Schneider), University of Freiburg

2013-2015
Clerkship, Berlin Appellate Court; Second State Legal Examination

2012-2013
Graduate degree (MJur), University of Oxford, The Queen's College

2010-2012
Doctoral studies, supervised by Prof Dr Dr h.c. mult. Eberhard Schmidt-Aßmann, Heidelberg University

2004-2010
read Law, Heidelberg University and Ferrara (Italy); First Legal Examination
Selection of
publications
Zimmer (Hrsg.), Regulierung für Algorithmen und KI, Nomos, 2021, S. 229-268.

Verdachtsgewinnung durch Algorithmen. Maßstäbe für den Einsatz von predictive policing und retrospective policing bei Gefahrenabwehr bzw. Strafverfolgung

in: Die Verwaltung 54 (2021), S. 1-35, mit Nikolaus Marsch.

Generalklauseln im Datenschutzrecht – Zur Rehabilitierung eines zentralen Bausteins des allgemeinen Informationsverwaltungsrechts

Forschungshandbuch, Co-Herausgeberschaft mit Thomas Wischmeyer. Springer, Heidelberg 2020; eigener Beitrag zu Artificial Intelligence and Law Enforcement, S. 225-254.

Regulating Artificial Intelligence.

in: JuristenZeitung [JZ], Bd. 74 (2019), S. 702-710.

Wenn neue Technologien altes Recht durchsetzen: Dürfen wir es unmöglich machen, rechtswidrig zu handeln?

in: Archiv des öffentlichen Rechts [AöR] 142 (2017), S. 366-416

Predictive Policing im deutschen Polizeirecht.

in: European Public Law [EPL] 23 (2017), S. 319-346.

Reading Up or Down EU Legislation - A Plea for a Principled Approach to an Extraordinary Judicial Power.

in: Zeitschrift für öffentliches Recht [ZöR] 71 (2016), S. 331-353.

Die Amtshaftungsklage als allgemeine Rechtsverletztenklage des Unionsrechts.

in: Jahrbuch des öffentlichen Rechts der Gegenwart [JöR] 61 (2013), S. 61-88, mit Eberhard Schmidt-Aßmann.

Rechtsschutzgarantien des internationalen Rechts.
Activities
Unser neuer Kalender "2021 – Vom Guten im Schlechten" mit zwölf wissenschaftlichen Betrachtungen und einer Werkserie von Julian Charrière ist erschienen: ein Plädoyer für die Wissenschaften, die Kunst und ihre Verbindungen zur Gesellschaft.

Topics:

2020